Fujita 50 featuring the COMP Cams Super Dirt Series now opens 2023 season on May 19th
April 25, 2023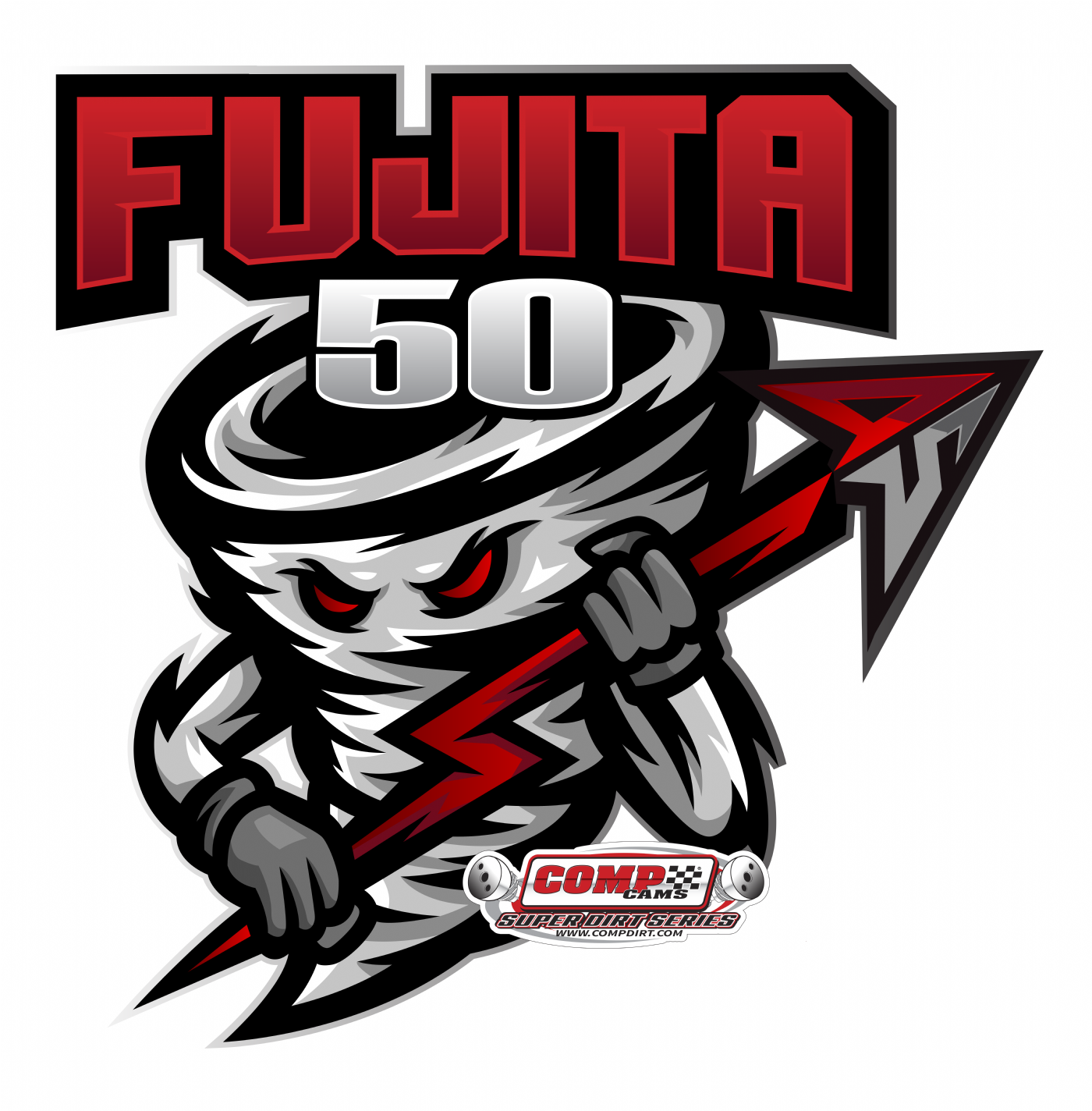 As recently announced on Arrowhead Speedway's Facebook page via video, Arrowhead Speedway's season opener has been moved to Friday May 19th, 2023. The racing card will remain the same for May 19th with the COMP Cams Super Dirt Series competing in the Inaugural Fujita 50 – a $5,000 to win Super Late Model race – along with USRA Stock Cars, AmeriFlex USRA B-Mods and USRA Tuners opening their season in the Arrowhead Speedway Championship Series Driven by America's Car-Mart. Yeoman Race Engines USRA Modifieds will be off that night, as originally scheduled, and will open their season the following week.
This decision was made in the best interest of fans and racers alike as Tri-State Speedway in Pocola, Oklahoma reset their season-opening 44th Annual Kegger for that weekend, which is a wildly popular event within the region that is expecting to draw hundreds of competitors. Arrowhead Speedway and Tri-State Speedway remain aligned as partner tracks under the USRA banner.
"While it's unfortunate that everyone who is greatly anticipating Arrowhead Speedway's first race night, including ourselves, will have to wait one more week, it's the right thing to do," stated Bryce Hall, General Manager of Arrowhead Speedway. "Hoover (owner and promoter of Tri-State Speedway) and I agreed from the start that we are going to work together. So, if their plans have to change so do ours."
While Arrowhead Speedway will not be holding a competitive race night on Friday May 12th, a practice will be held that evening in addition to the practice scheduled for Friday May 5th. Gates will open at each of those events at 4:00 p.m. with competitors taking the track from 6:00 p.m. to approximately 9:30 p.m. Pit passes can be purchased at the track for $20.
The season opening Fujita 50 headlined by the COMP Cams Super Dirt Series will see an 8:00 p.m. start time. Pit gates will officially open at 4:00 p.m. while spectator gates will open at 6:00 p.m. Grandstand ticket prices are as follows: $25 for adults, $20 for seniors (62+) and Juniors (13-17), kids (6-12) get in for only $5 and kids under the age of 5 are free. Pit passes will be $40 for all ages 6 and up. Fans can forego the box office line by purchasing advanced tickets online at: https://www.myracepass.com/tracks/2832/tickets/1313544.
Arrowhead Speedway is a semi-banked 1/3 mile clay oval located in Colcord, Oklahoma 5.5 miles west of the Arkansas/Oklahoma state line on US-412. For more information about Arrowhead Speedway vist arrowheadspeedway.com.
Arrowhead Speedway Marketing Partners: 1st Class Automotive, Advanced Energy, America's Car-Mart, American Racer Racing Tires, AmeriFlex Hose & Accessories, AMSOIL, ARMI Contractors, Arrowhead Country Store, Car-Mart of Siloam Springs, Cuztom Graphics, Dustin's Dream, Frailey's Recycling, Grand Savings Bank, Husong Roofing Service Inc., JRT Trucking Inc., Muskogee Powder Coating, Northwest Arkansas Naturals, O'Reilly Auto Parts, PepsiCo, Rural Propane, Springdale Tractor Co., Summers Well Drilling & Pumps, Trail's End and Yeoman Race Engines.